Page - Current Exhibitions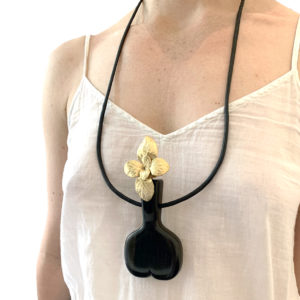 September 9 – October 14, 2022
Opening Thursday September 8 from 6 to 8 PM
in presence of the artist
and during PARIS DESIGN WEEK
___
It is in 2021 that Wang Keping starts his collaboration with the MiniMasterpiece gallery.
Questioned by Esther de Beaucé on his jewelry experience, he answers:
« The jewels that I create are like small sculptures suspended around the neck. Moving from a big house to a smaller one often involves much time to rearrange everything, sometimes you even have to get rid of some furniture. Making a small sculpture sounds easy, but the hardest part is being distinctive, having your own style and language. »
For his first solo exhibition of jewelry intitled Flower Vase, the famous Chinese sculptor, living in France since 1984, will present at the MiniMasterpiece gallery a set of 10 unique pieces in ebony associated with galvanized and golden flowers and leaves. Uniting sensual forms and vegetal poetry, Wang Keping's new wearable sculptures offer visitors and future collectors an unprecedented relationship with his usually monumental work in a way combines intimacy, physical proximity and a reciprocal relationship with the body.
Wang Keping has always favored feminine shapes, curves and rounded shapes. As he says himself "for a sculptor, it is impossible not to be touched by the shape of the female body". In his series of sculptures which he calls "Ex-voto", Wang Keping pursues the path of formal simplicity in order to give the greatest poetic power to the material: buttocks, breasts, phallus, testicles, tongues… so many elementary motifs, once banned in his youth in China, which condense life's impulses and through which the artist claims artistic freedom.
For Wang Keping and his work, the year 2022 promises to be intense, being hailed by several outstanding events, especially in Paris. These include his recent residency "Wang Keping at Work" at the Rodin Museum and his upcoming solo exhibition at the Guimet Museum in the autumn.
**
Please write to receive high resolution images / estherdebeauce@gmail.com
Download the press release here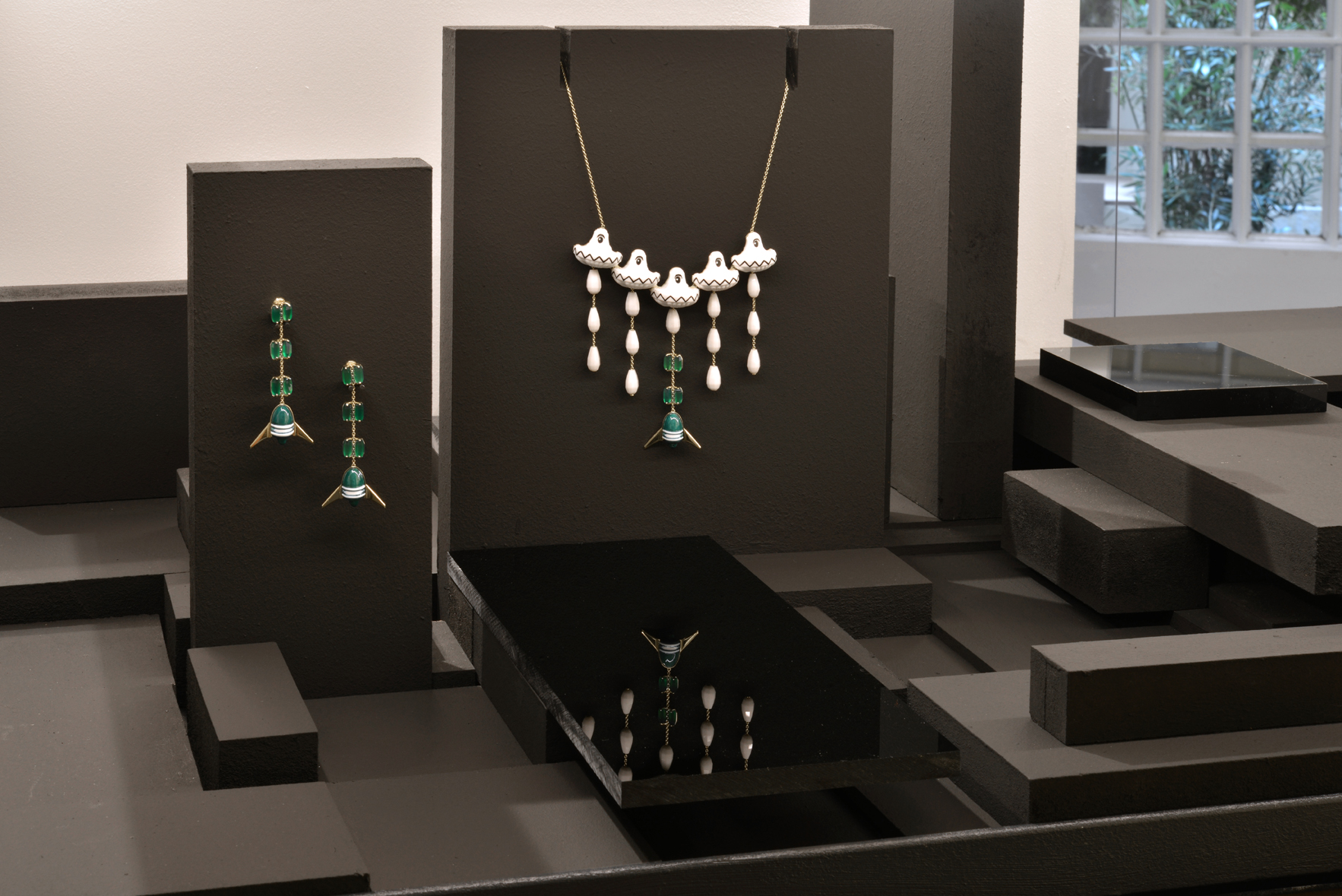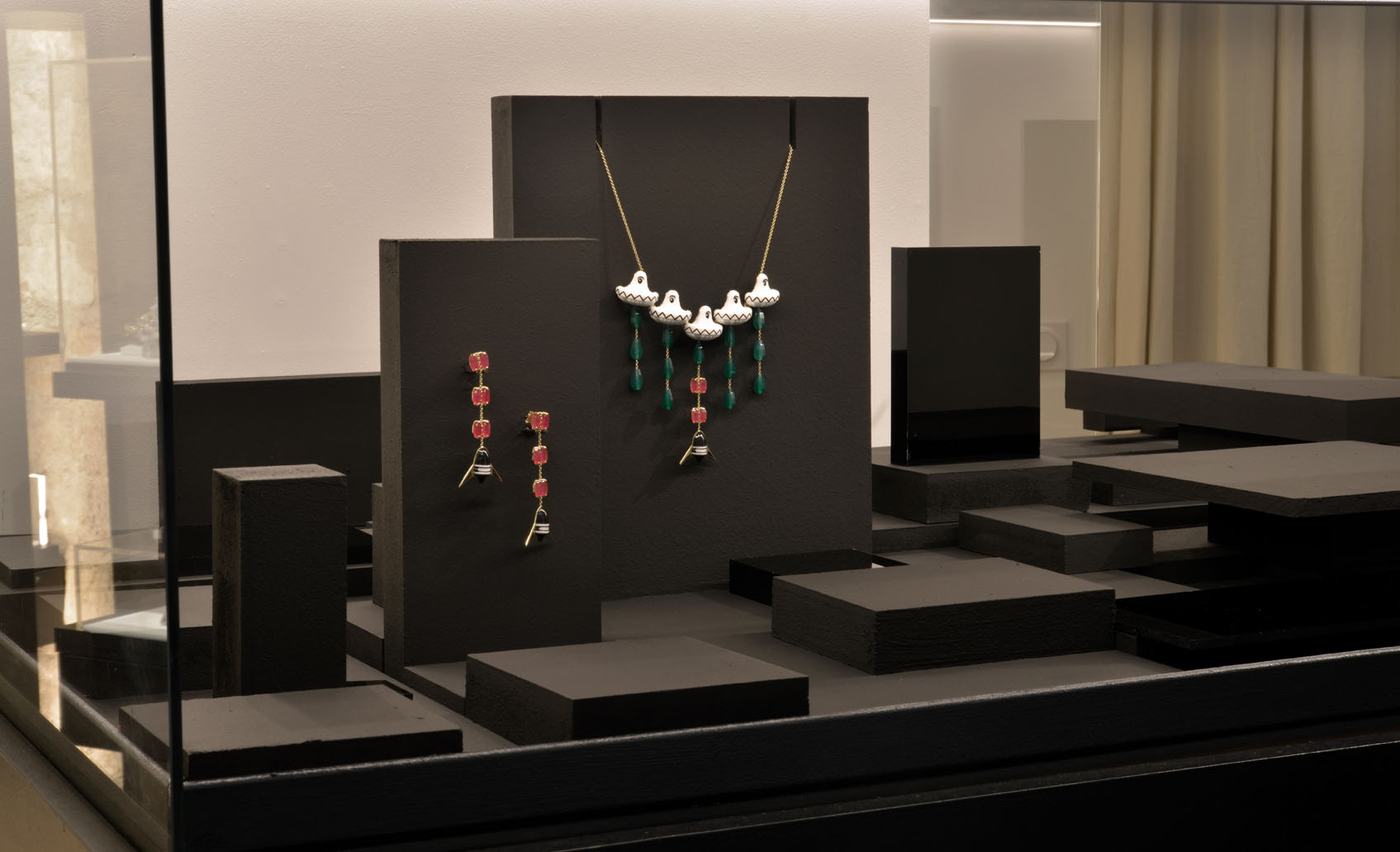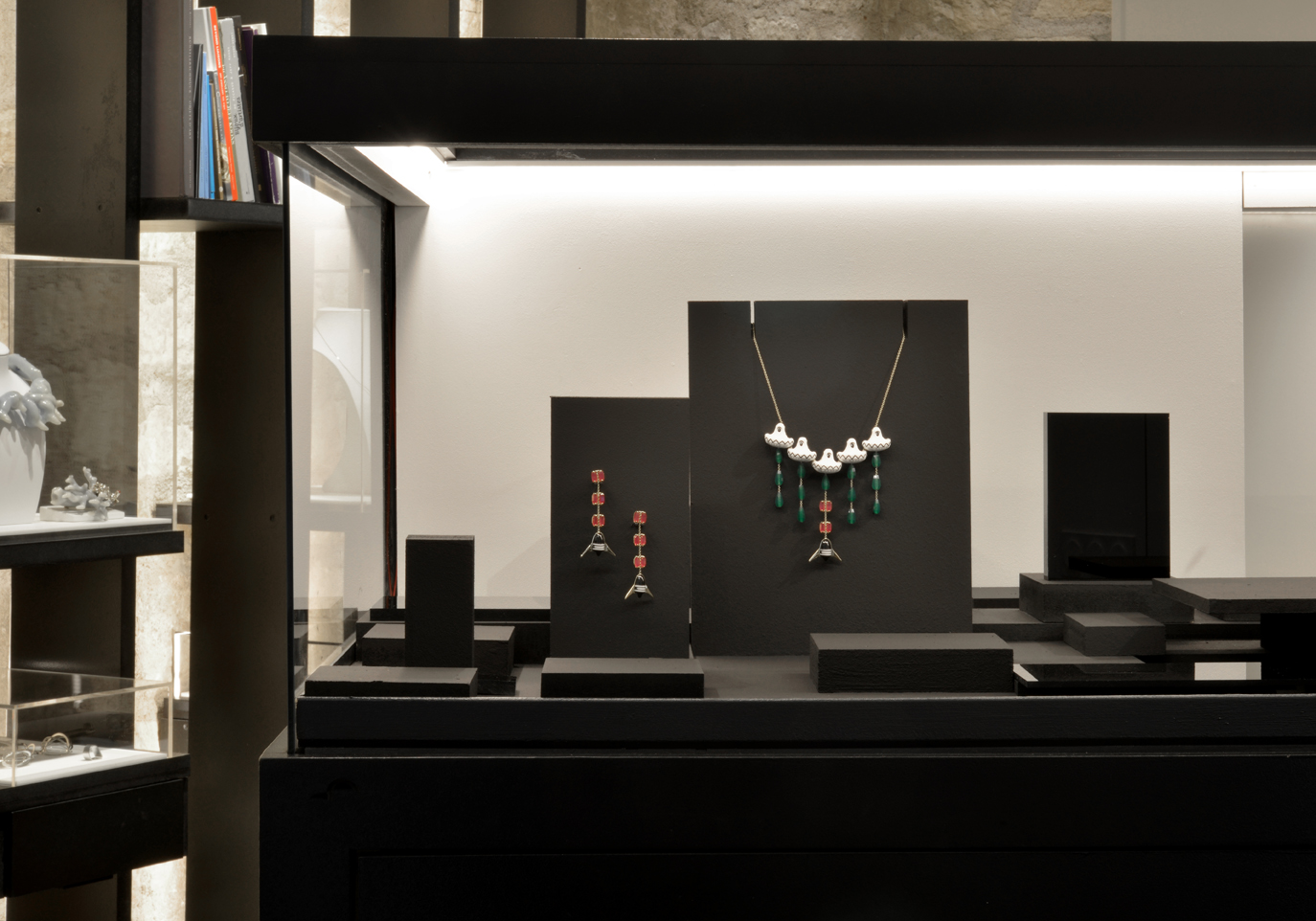 Shoot'em Up – September 20 / October 31, 2019 Images and scenography by Yann Delacour