Page - Current Exhibitions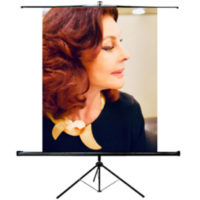 Sophia Vari · Formes & Matières
until October 24, 2020
With an irresistible energy and desire to continue her work on form and balance, Sophia demonstrates once again the
extent of her talent as a sculptor – albeit this time at the service of miniature sculptures. The exhibition is to present more
than 60 pieces of jewellery, half of which were designed in 2019 and have never before been shown in France.
Highlighting unusual materials – epoxy, ziricote, marble, ebony, aluminium and titanium –
and without ever compromising the elegance that characterises her work, Sophia Vari pays tribute to form and femininity.
Je suis heureuse à présent de vous convier à une après-midi de conversation et de partage en présence télévisuelle et simultanée de l'artiste.
Sophia sera ravie de pouvoir discuter en direct avec vous, de répondre à vos questions et aussi de vous conseiller sur le choix de votre bijou.
Pour une organisation optimale et sanitaire, je vous remercie de bien vouloir choisir le créneau horaire de votre convenance (et de vous y tenir!) et de m'en faire part au plus vite à
estherdebeauce@gmail.com
Jeudi 1er octobre 2020
16h – 17h ou 17h – 18h ou 18h – 19h ou 19h – 20h
Download the press kit (in english)
Please write to receive high resolution images / contact@galerieminimasterpiece.com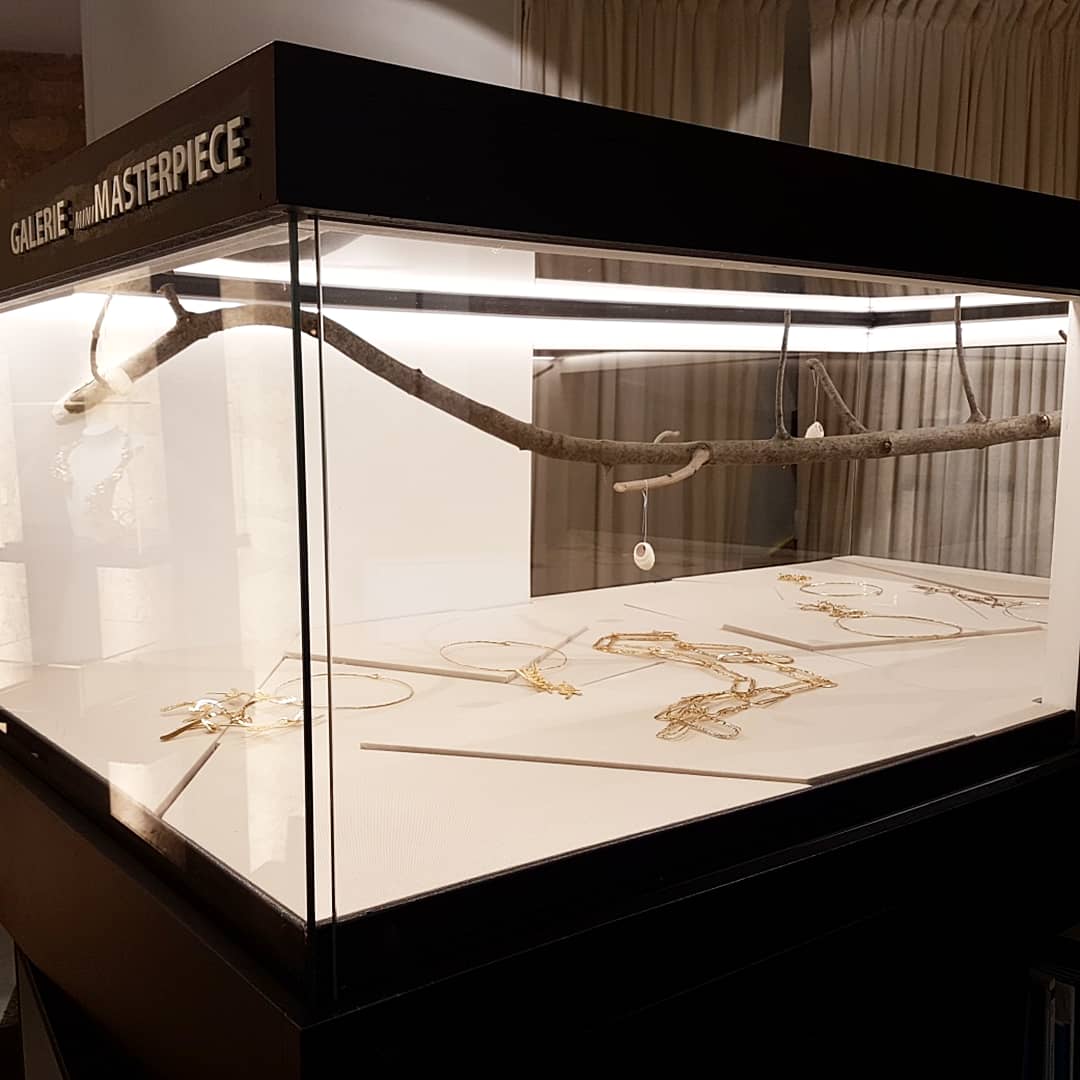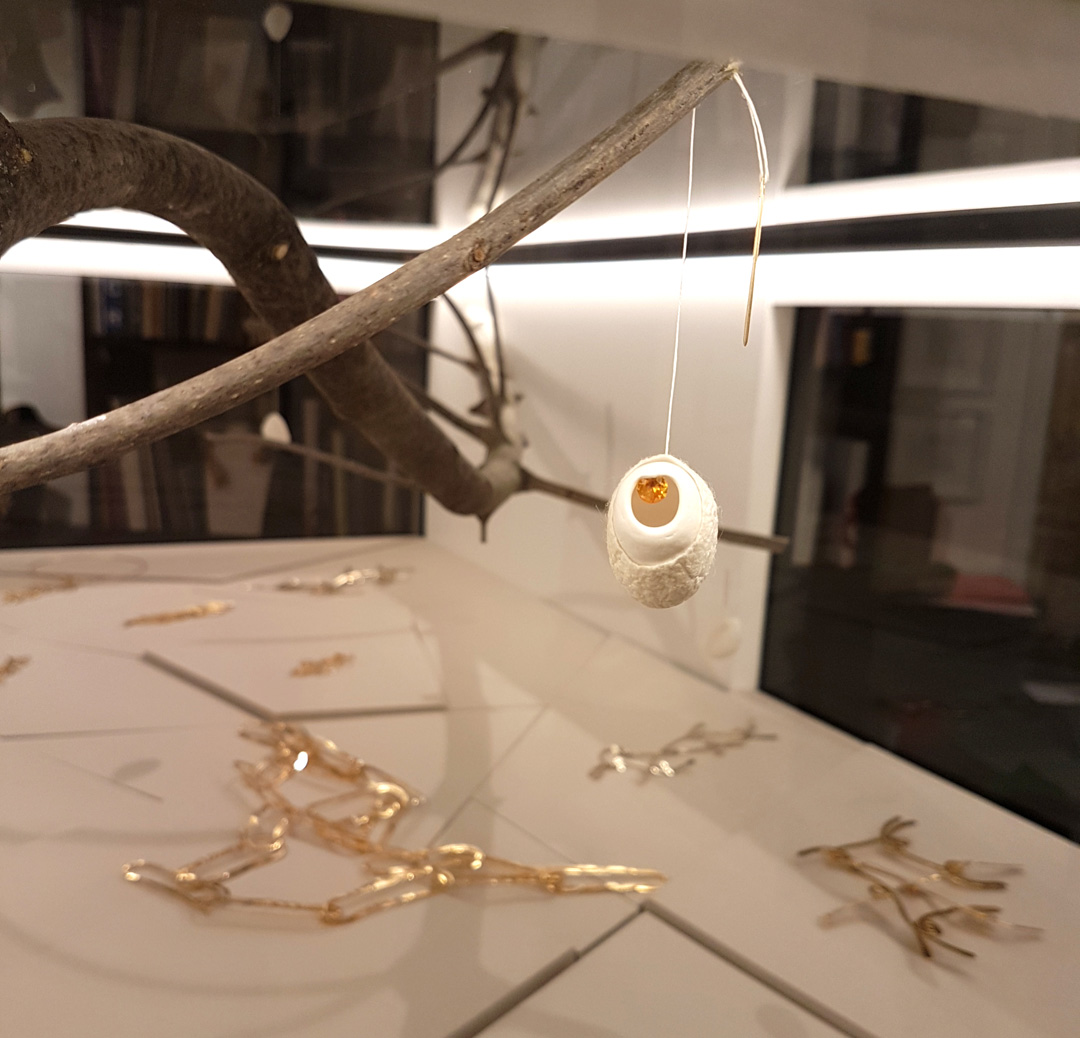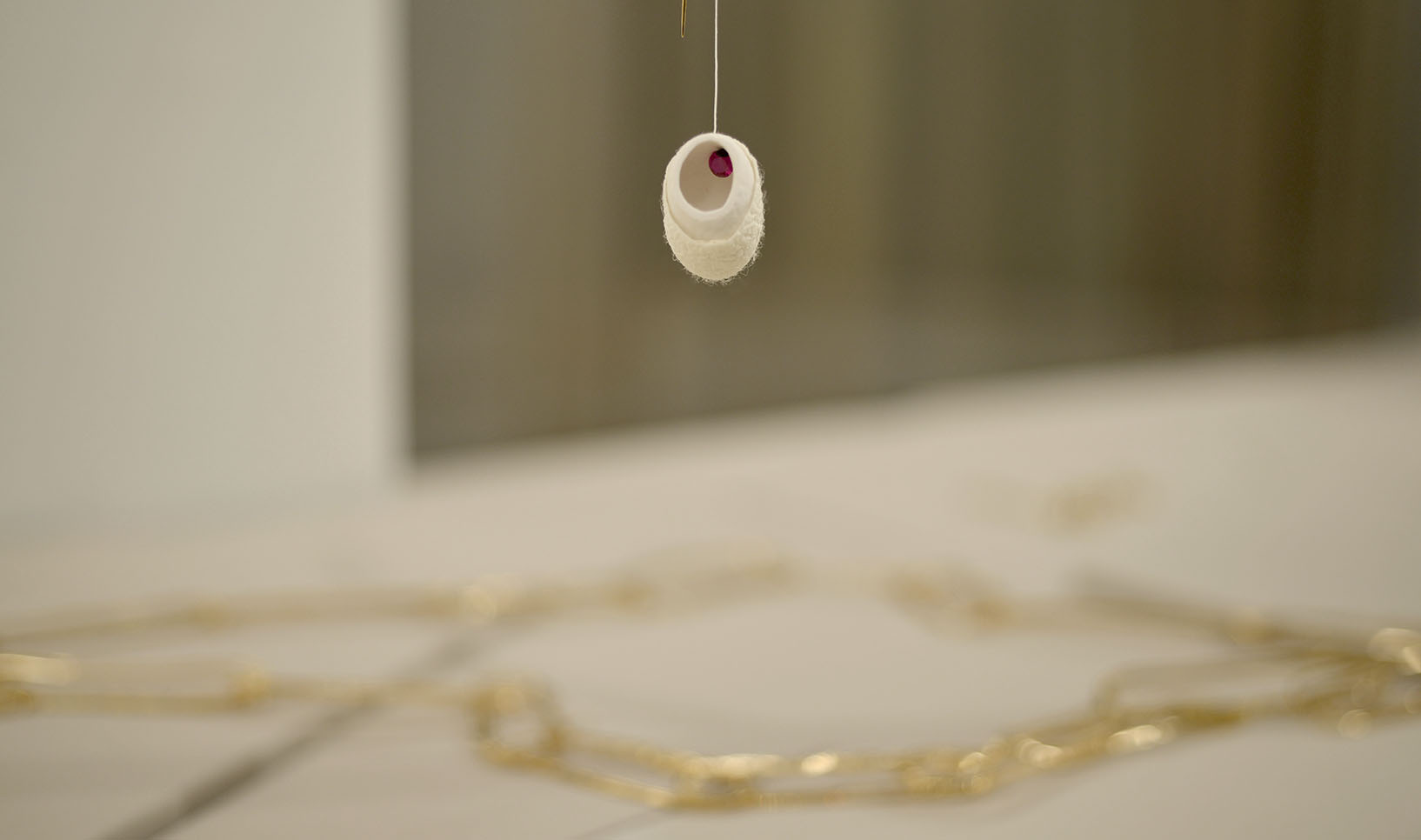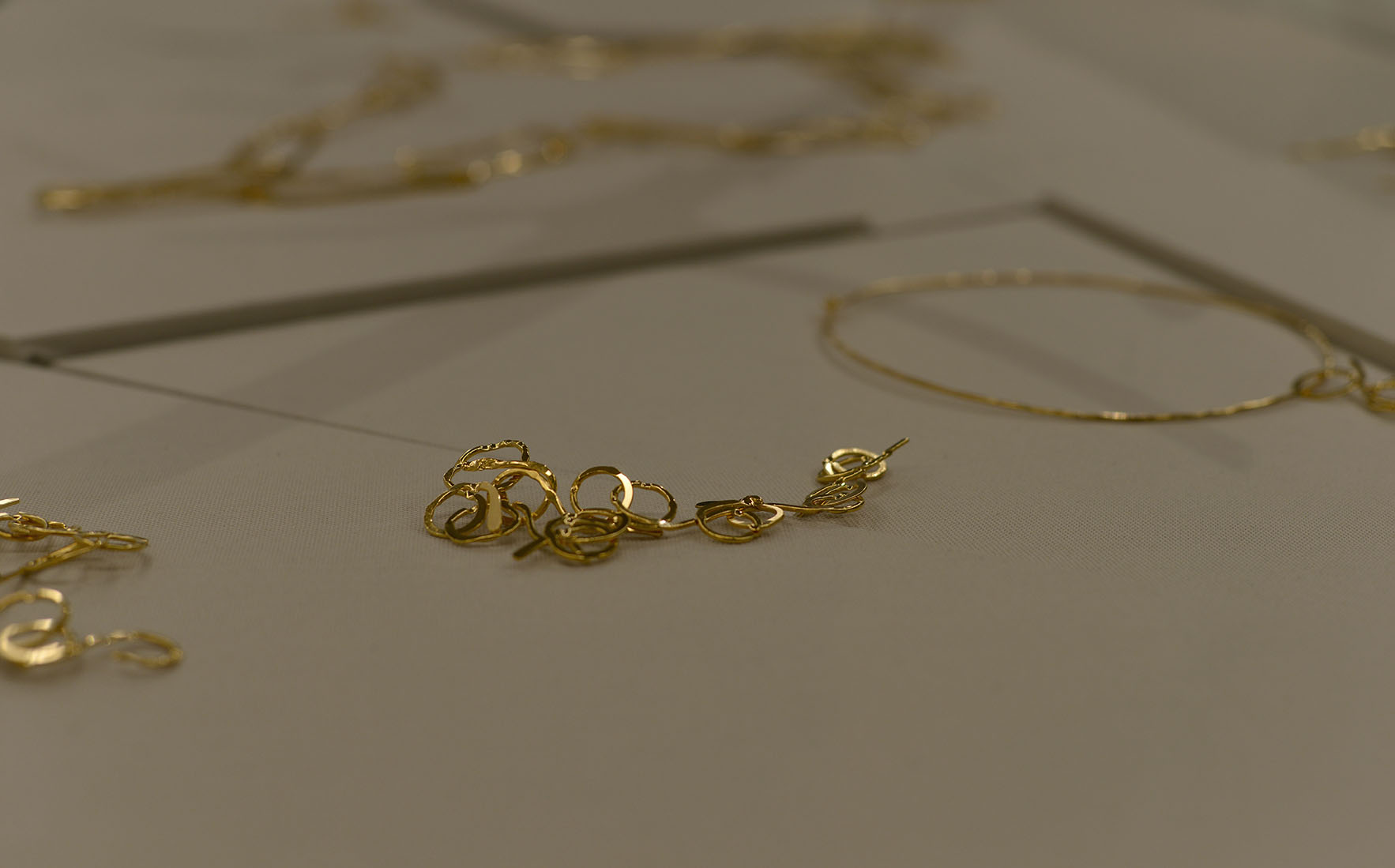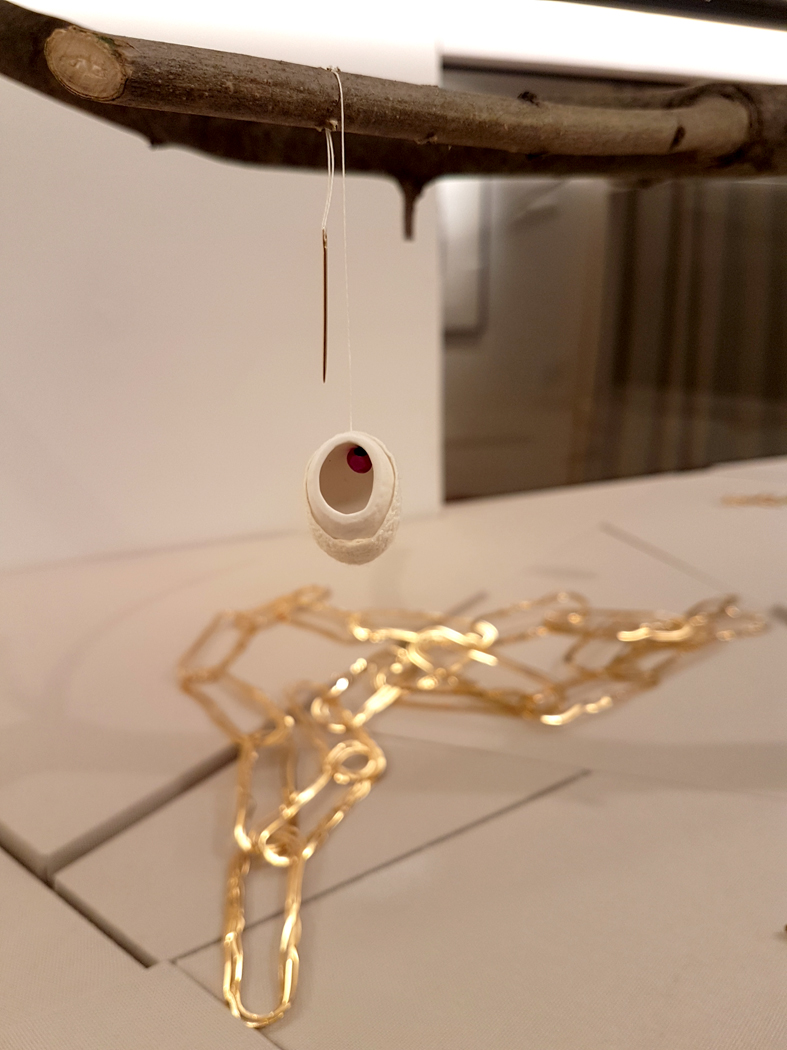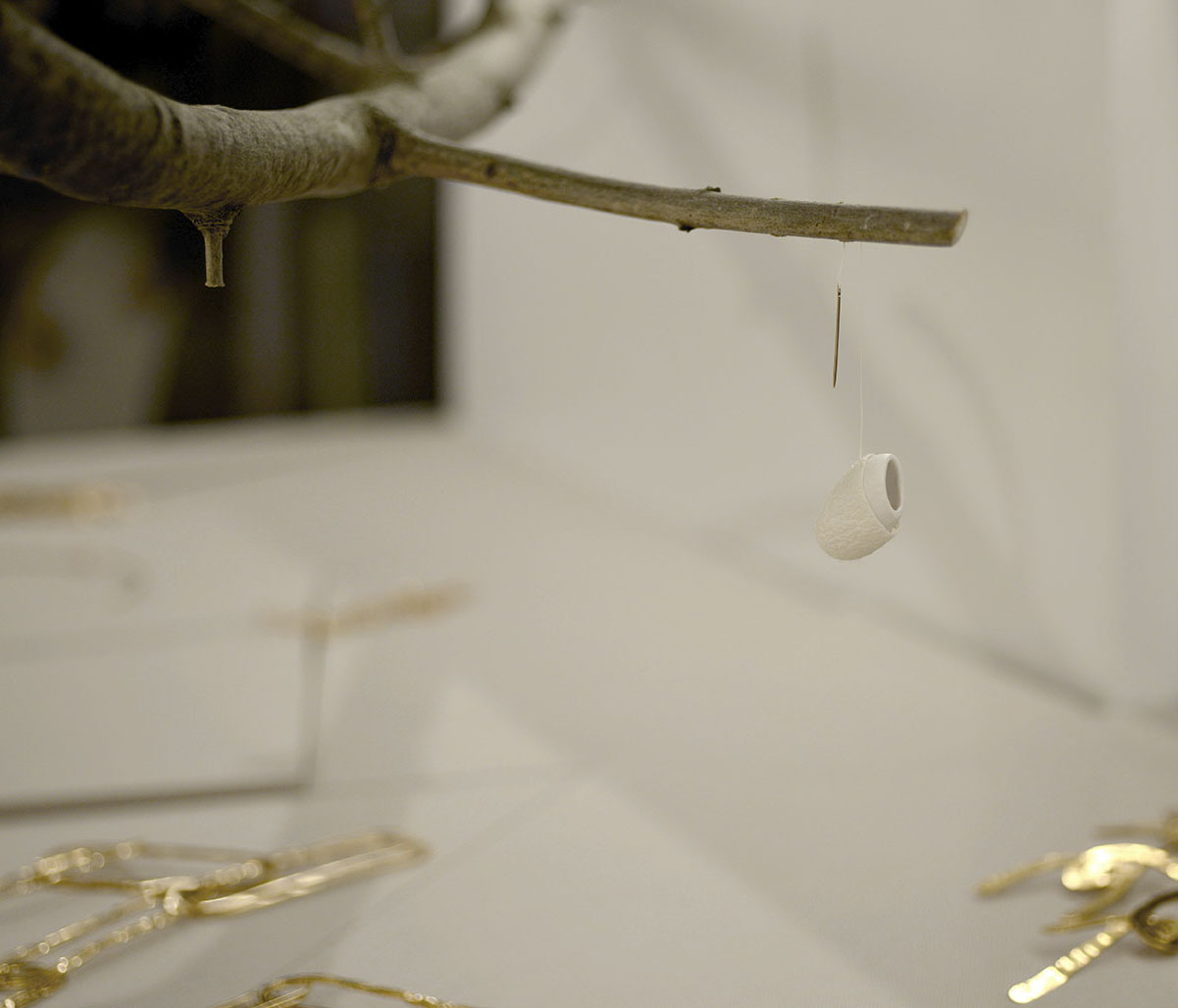 Le Cou et les Oreilles – December 7, 2018 / February 2, 2019 Images and scenography by Yann Delacour